Colonic Irrigation | Detox Programs | Naturopathy
By Appointment, 7 Days a Week
70A Chapel Street, St Kilda Victoria 3182
Telephone 1300 80 20 83
[email protected] | aquahealth.com.au

APRIL NEWSLETTER
Aqua Natural Health
"What you are is what you have been. What you'll be is what you do now." - Buddha
"Today I am fortunate to have woken up, I am alive, I have a precious human life, I am not going to waste it. I am going to use all my energies to develop myself, to expand my heart out to others, to achieve enlightenment for the benefit of all beings, I am going to have kind thoughts towards others, I am not going to get angry or think badly about others, I am going to benefit others as much as I can" - Dalai Lama
To enhance your colonic cleansing experience try combining it with a detox consult. Belinda Reid is our friendly fully qualified Naturopath here to personalise your wellness program. Get the right advice and really live.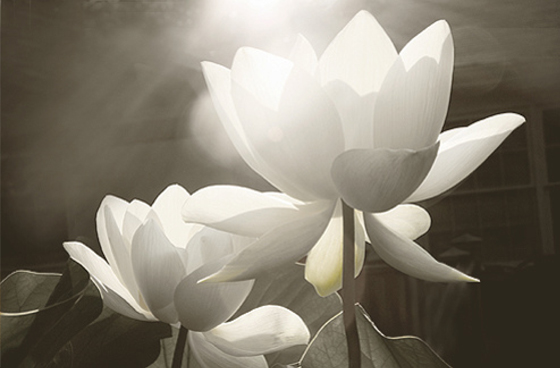 Food Therapy
It is essential to avoid overeating, and to chew all food thoroughly. This allows the food that is eaten to be digested properly, and facilitates the absorption of nutrients. The most available and low-cost remedy is proper chewing. Chew chew…. ☺
Foods that Lubricate the Intestines
Foods that Lubricate the Intestines
Foods that Promote Bowel Movement
Demulcent Herbs
Laxative Herbs
Flora-Enhancing Foods
Spinach
Cabbage
Marshmallow root
Dandelion root
Miso
Banana
Papaya
Flax seed
Rhubarb root
*Sauerkraut
Sesame seed/oil
Peas
Fenugreek seed
Cascara bark
Dairy yoghurt
Honey
Black sesame seed
Psyllium seed
Barberry bark
Seed yoghurt
Pear
Coconut
Licorice root
Rejuveluc
Prune
Sweet potato
#Acidophilus
Peach
Asparagus
Kefir
Apple
Apricot
Walnut
Almond
Alfalfa
sprouts
Soy
products
Carrot
Cauliflower
Beet
Okra
Seaweed
Fig
Chlorophyllrich foods, eg: - wheatgrass products, dark greens, micro algae (wild bluegreen and spirulina) and alfalfa greens
Whole fresh milk **
" Exuberance is beauty," William Blake wrote, and it's surprising how much sheer energy level can affect the quality of the happiness of a day.

This month's special: - Refer a friend for a series of 3 colonics and receive a free detox bag. There's a little organic chocolate in it to treat yourself before of after your cleanse.

Included is also psyllium husks, which is the covering of seeds grown on the plant, Plantago Psyllium, which flourishes in the middle east. Psyllium husk

has long been recognized as an excellent means of getting more dietary fiber into a person's diet due to its high fiber count in comparison to other grains. at bran, also a good source of fiber, has about 5 grams of fiber per third of a cup. Psyllium husk, on the other hand, offers approximately 71 grams of fiber for that same third of a cup. The most important thing when taking psyllium husks is to drink lots of water with it and through out the day, (aim for 2-3 litres daily)


Tips to achieve maximum physical and spiritual well being:
If your last meal has not left you entirely comfortable in mind and body, skip the next meal.
Eat only if you have a keen desire for the plainest food.
Do not eat beyond your needs. Do not eat to satiety.
The law of Variety. Our diets should have the proper variety. Each day we should eat different vegetables, different fruits, different starches, and different proteins.
Be sure to thoroughly chew your food.
Forego a meal if you are in pain, emotionally upset, not hungry, chilled or overheated.
Never eat during acute illness.
Skin brush daily.
Have regular colonics.
Practise deep breathing daily.
Exercise daily.
Do not smoke or drink alcohol.
Go to bed early. If you are sick, rest more than normal. Work out any problems in the morning; don't take them to bed with you. Sleep with good ventilation to the outdoors.
Enhance and support your cleansing process with naturopathy.

"Living in the modern world means that we are exposed to toxins regularly, in our water, food and air. By cleansing, or depuration as the Nature doctors of old called it. Cleansing is a fundamental element of naturopathic practice, which essentially is the practice of supporting the body to heal itself."

Ask one of our friendly therapists for more information.

By Appointment, 7 Days a Week
70A Chapel Street, St Kilda Victoria 3182
Telephone 1300 80 20 83
[email protected]
aquahealth.com.au